Corporate Travel Management Software That CFOs Love
Top 3 problems that CFOs want to solve in business travel are:
Managing payments: It costs up to $12,000 per year per traveler in admin tasks;
New implementation takes time: It may take 3 to 9 months in implementing a new business software in the company;
Business travel is a cost center: Reducing fixed costs is a priority.
To solve these problems, CFOs need a corporate travel management software that reduces admin time, achieves faster execution, and reduces cost.
With Routespring, CFOs can reduce the admin time by potentially eliminating the reimbursement process by using Routespring's centrally managed payments for all travel.
Routespring is preconfigured travel management software which will help achieve faster and effortless execution on day zero itself. Importantly, with Routespring, you can reduce cost while maximizing the value with no long term commitments.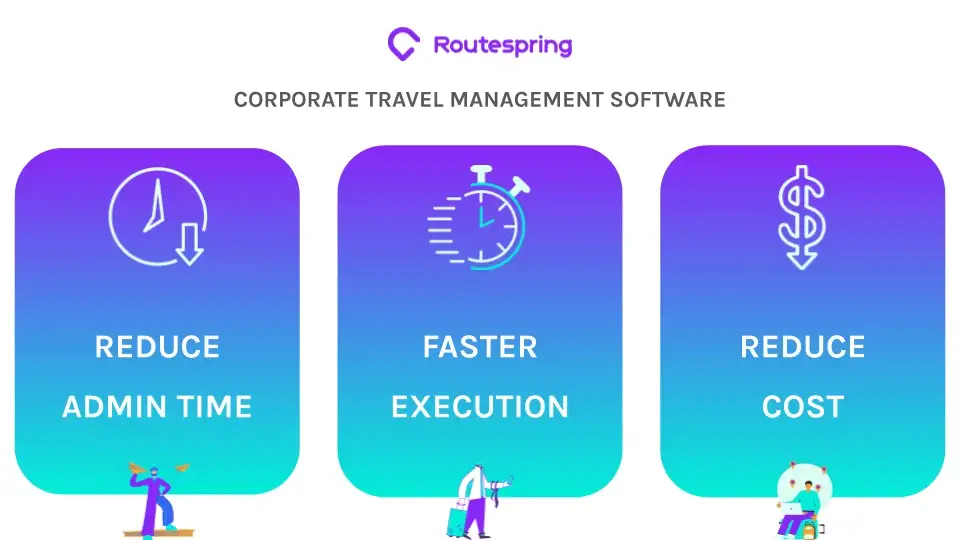 About Routespring: Routespring is a corporate travel management software optimized for centralized payment of all travel so that you can potentially eliminate the reimbursement process. Visit us and sign up for a free trial now.