5 Best Tips To Manage Business Travel Efficiently
If your team requires to travel, then you are likely expending admin time to manage their travel. Here are the 5 best tips to help you manage your team's business travel efficiently.
Tip 1: Centrally Manage Payments For All Travel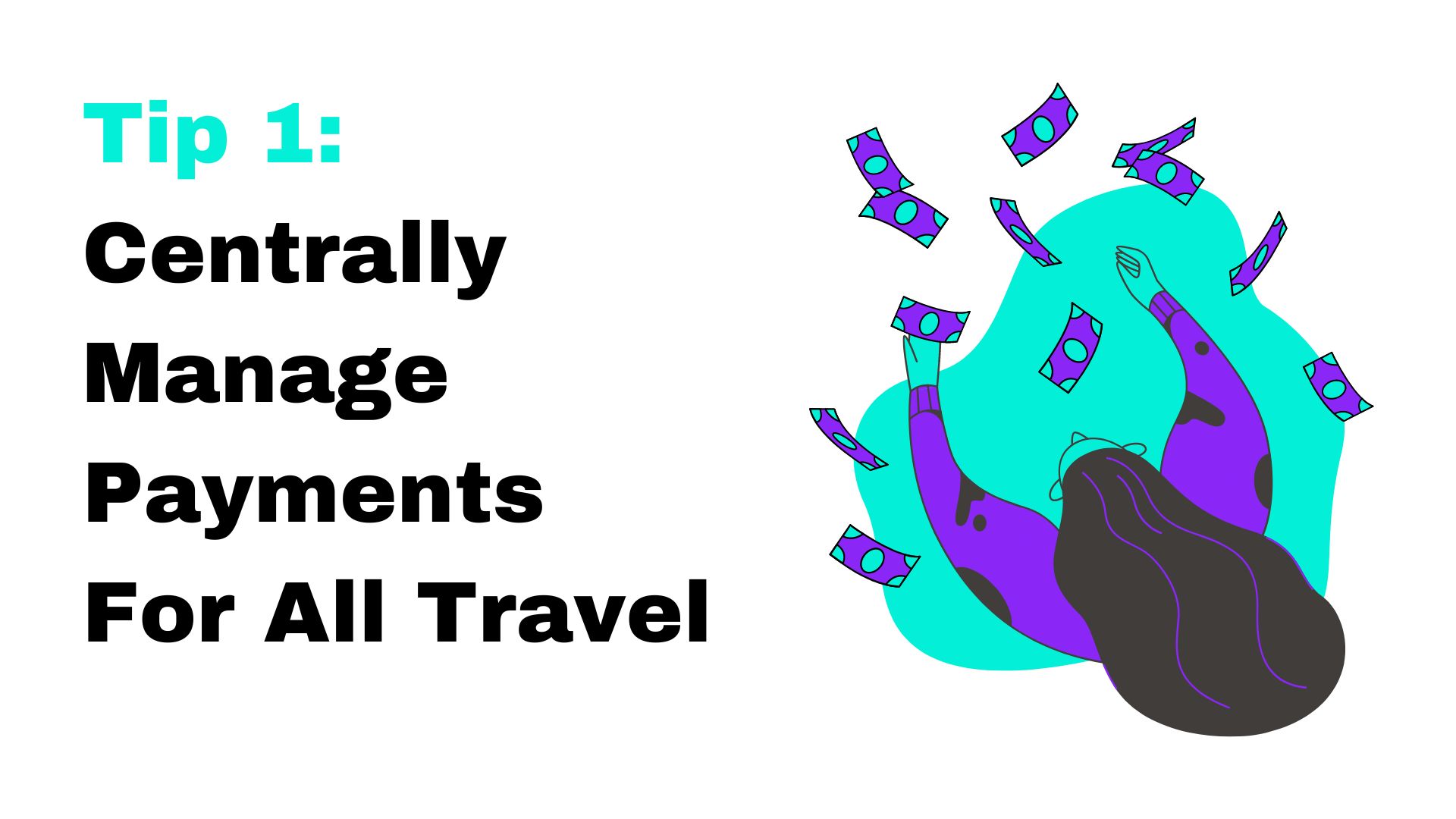 Travel expenses make up to 70% of the total business expenses. Due to this, a lot of admin time is consumed in reconciling expenses, mapping approvals, and processing reimbursements. If you eliminate the expensing needs related to travel, then you can significantly improve your travel management efficiency. You can use tools that allow issuing "smart cards", giving your employees a simple way to pay for what's needed while finance teams get one place to better control, manage and track business spend.
Tip 2: Invest In An User-Friendly Travel Management Tool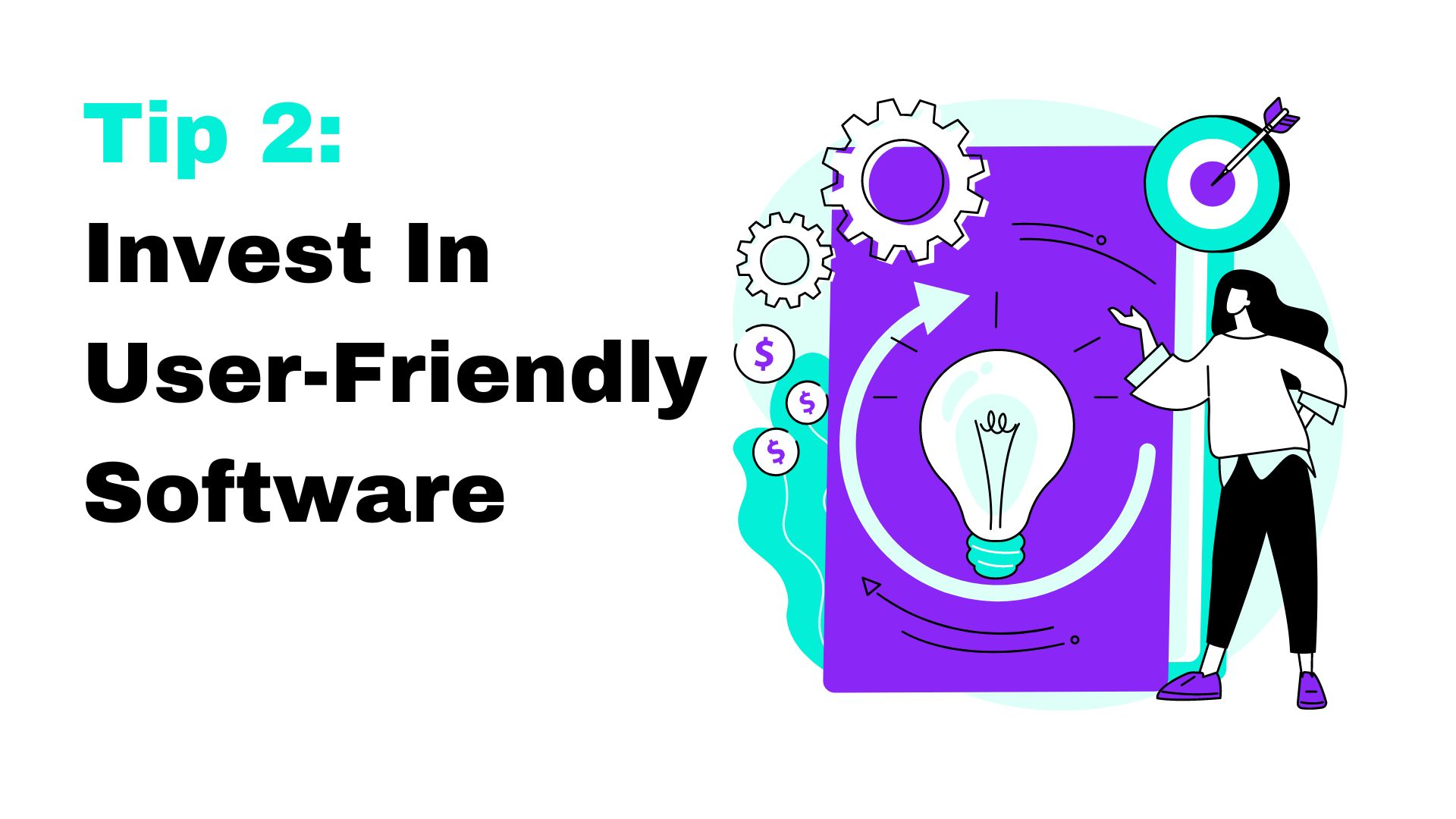 You should avoid investing in a tool that requires you to go through sophisticated implementation and employee training program. An user-friendly tool will help you avoid all the unnecessary hassle and just get straight to the core of managing travel — making it easy for admins to configure policies and making it easy to comply for employees.
Tip 3: Give Freedom To Self-Manage Travel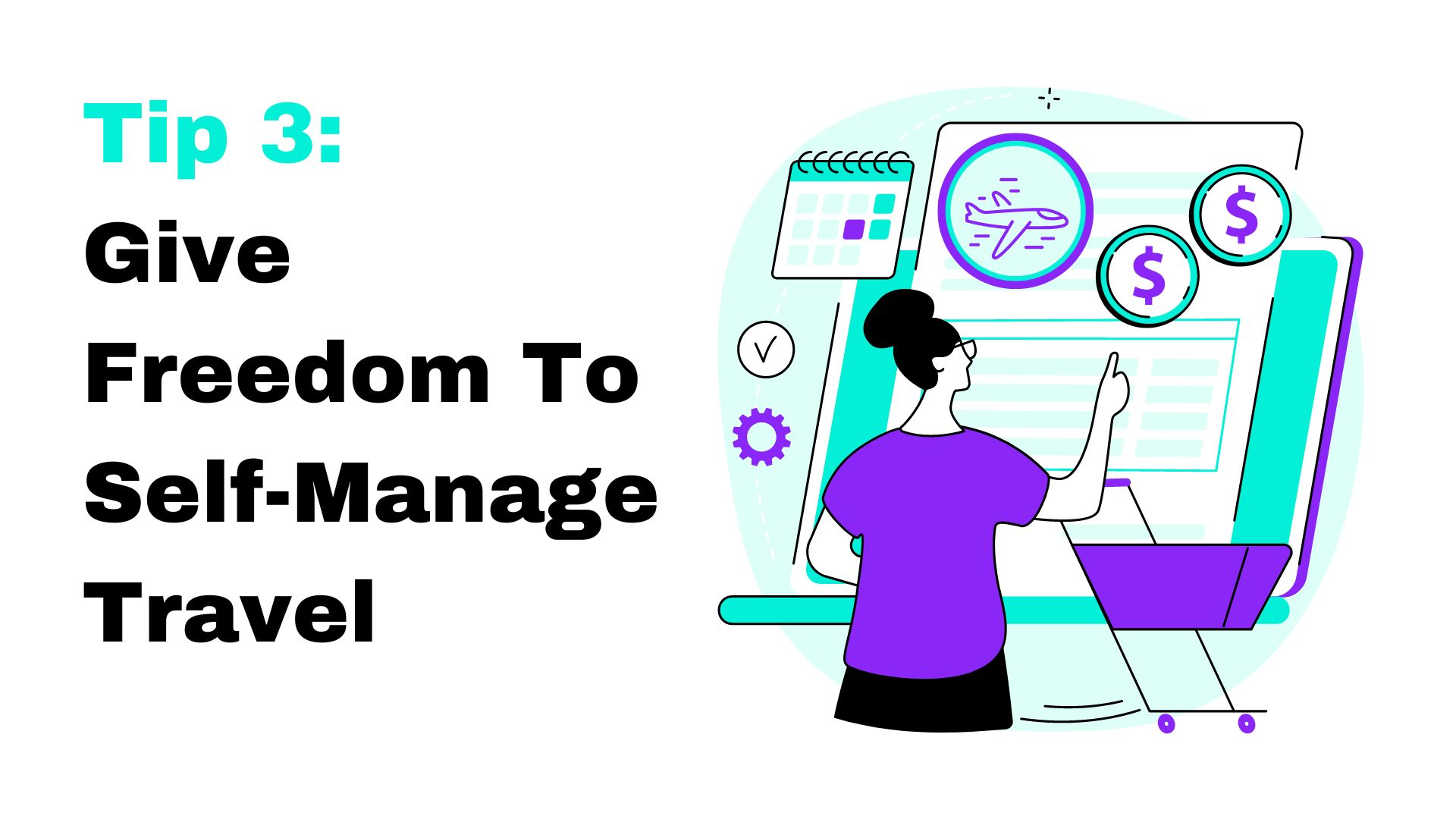 Employee experience is crucial to your business success. If travel is an important aspect of your employee's job, then provide them with a smart travel booking app that gives them control of their travel life. You will be surprised your employees will outperform if they get what they deserve.
Tip 4: Provide Access To 24/7 Travel Support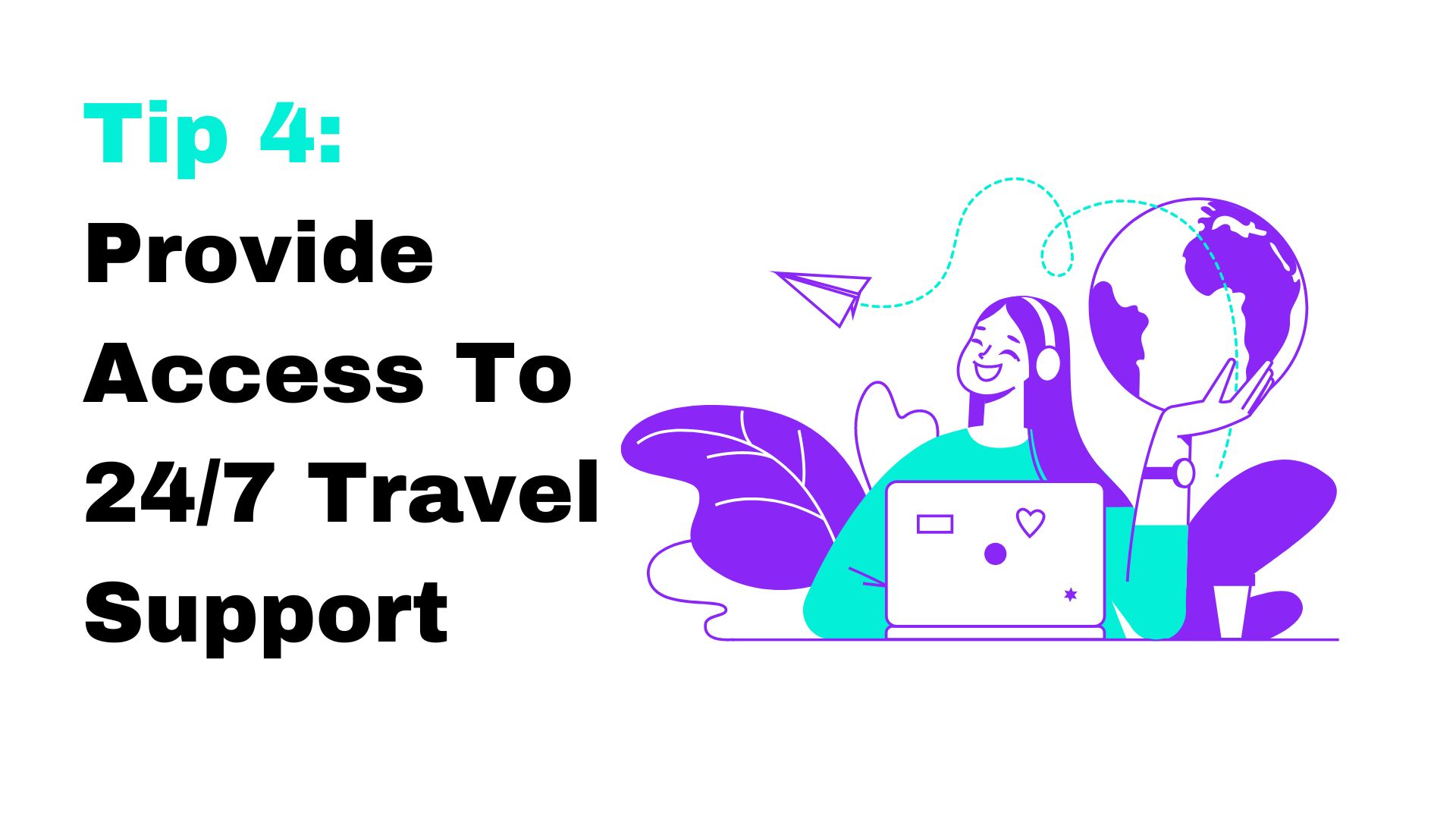 Travel doesn't always go as planned. Problems can occur on any day of the week and any hour of the day. So by providing a 24/7 travel support, your travelers won't get stranded in any situation. No matter what day or time it is, your travelers will have a peace of mind if they are being taken care of .
Tip 5: Automate Utilization Of Unused Airline Credits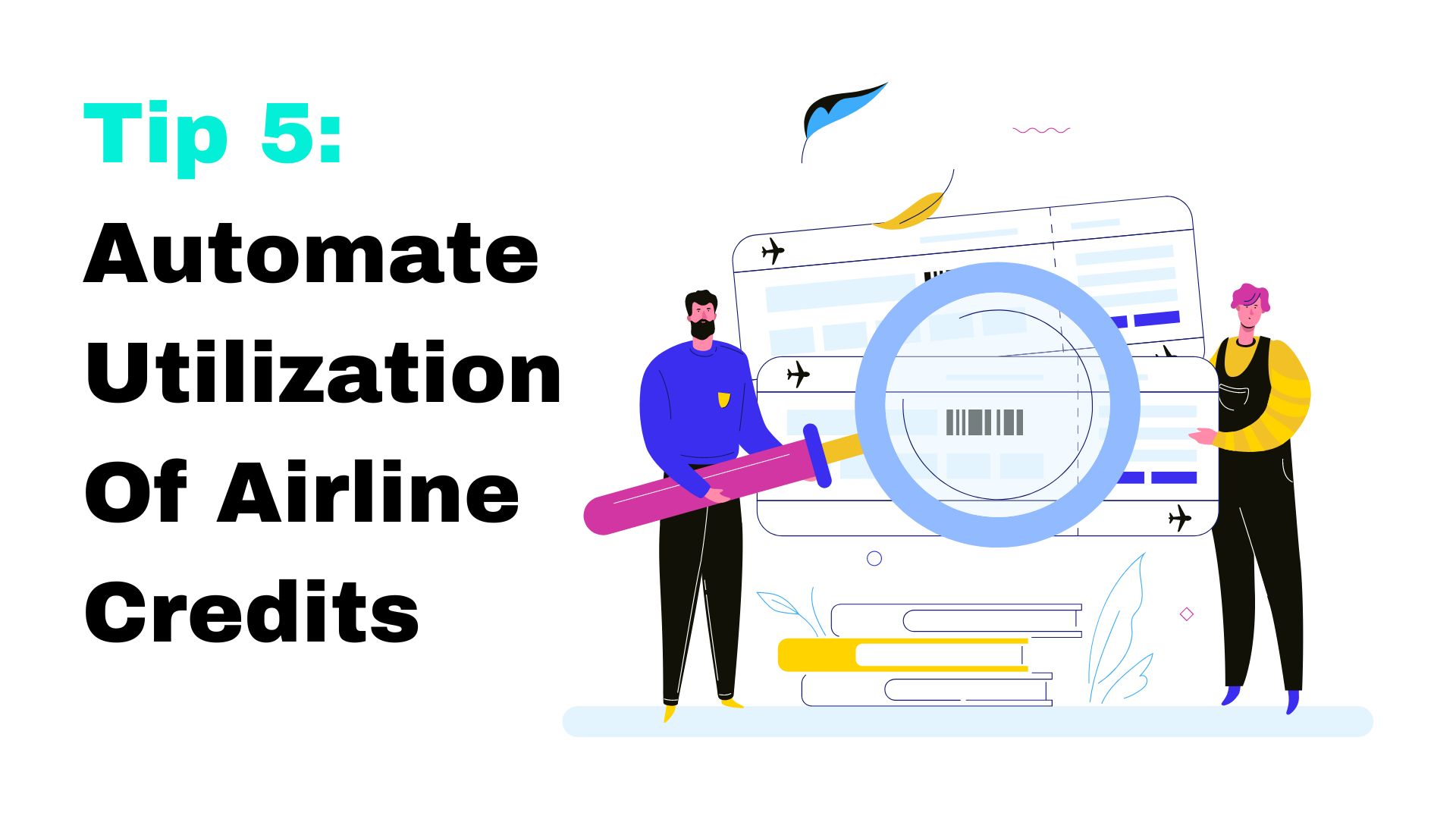 Flight trips get cancelled for many reasons. In most cases, airlines offer the value of ticket as credit that can be used for any future travel. But utilizing unused travel credits has challenges, and many companies consider it as sunk cost. If you use a tool that allows you to automatically apply any available credit towards next flight, then this won't be a sunk cost. There shouldn't be a need for a manual process to document, search and utilize the credits.