Top 5 Pains We Face In Business Travel Expense Management
Let's face it, business travel expense management is complex and time-consuming. It is difficult to find an efficient method to do it all without spending too much time on it. For employees who travel for more than 3 days of the week, it is impossible to manage and claim their expenses easily. On the other hand, it is tedious for the Expense Management System to manage expenses on travel and align it to the company policy error free.
When traveling for business, you might be always on the go, there is hardly any time to put all expenses in order. Let's take a look at the top 5 pain-points of business travel expense management.
1. Lost Receipts
At all times it is possible to lose some of those receipts based on which the expense would be approved by any company. It is a problem for employees and a lot of time is wasted in protecting those receipts, in case we succeed in that. It is not possible to avoid the stress and frustration this might cause to both employees and company.
2. Complex Itineraries and their paper trail
A to B to C and then back to A would lead to such a complex paper trail that it becomes very difficult for employees and company to process the claims. Both parties spend a lot of time sorting this out.
3. Long Waiting for Reimbursements
Even if the filing was successful, the reimbursement is time taking at any company. The employees will have to wait for complete approvals and then for the dates of reimbursement. In case there is a single error found, the timer starts from zero again, which means more wait.
4. Loss in Employee Productivity
When filing for reimbursement, employees spend a lot of time filing and then fixing the errors if any. In this time consuming activity, there is a lot of productivity loss for the employee which the company has to bear.
5. Fraudulent Reporting
When the employees do not comply with the travel policy, incorrect reporting happens for the reimbursement. This is very difficult to track in a few real time scenarios, but is majorly due to the unclear or incomplete policy. If the policy does not clearly state what is permitted, then the employees might report all expenses in a particular business trip which may or may not fall in the scope of business travel.
Routespring will help you eliminate all these pains in business travel expense management with its following product features:
Centralized payments for all travel so that employees won't need to pay out-of-pocket
Automated approvals for out-of-policy travel
Granular travel policy controls to manage costs
Real-time visibility in travel spend
Sign up for free and explore the business travel management solution by Routespring.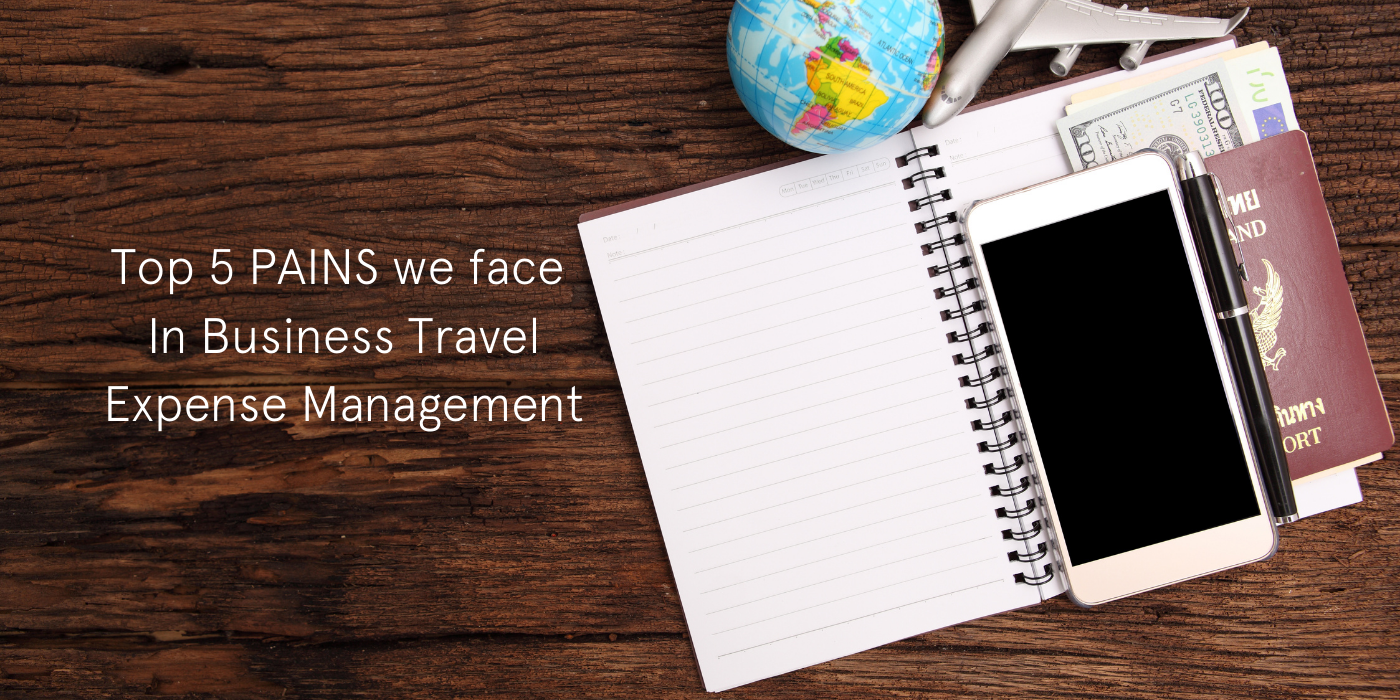 Go Further

No unnecessary sales calls or product demos.
Just create an account and Go Further.