Hey, what answers do you need?
Product release notes 7/24/2023
Dear Customer,
We are excited to announce "Rebook and Cancel" functionality for making flight changes and ability to book multiple hotel rooms at a time. Here's what you need to know:
1. Rebook and Cancel Flights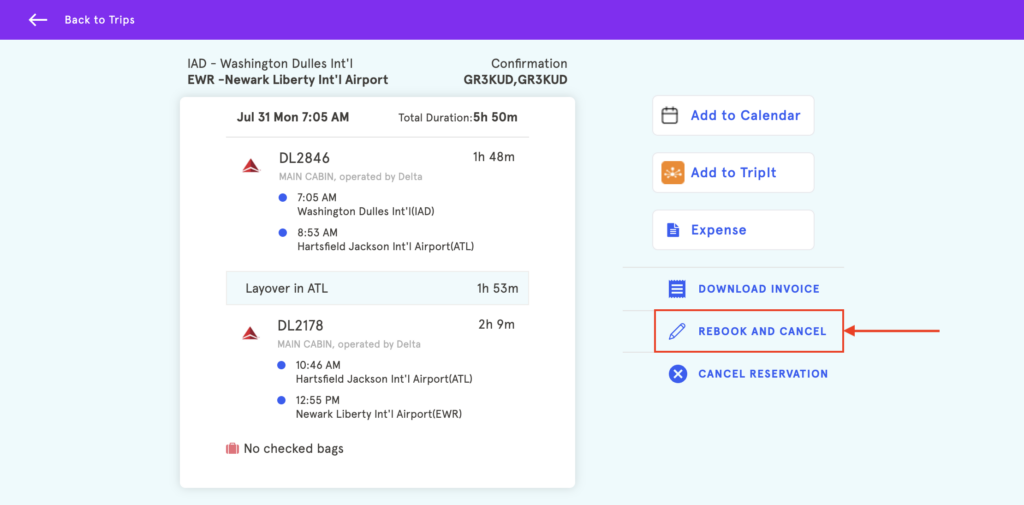 Making flight changes just got easier. Instead of sending us a change request, you can now open your flight itinerary that you intend to change and then just click on "Rebook and Cancel". Search and select your new flight, proceed to book and that's it! Your new flight will be booked immediately and the original flight will be cancelled. If applicable, the airline credits will be issued to your account and will be automatically utilized in your next trip.
2. Book up to 5 hotel rooms at a time
Do you often require to book multiple hotel rooms for your travelers? Just add the travelers for whom you intend to book hotel rooms when searching for hotels. Once you proceed to book, it will book one room for each selected traveler. If you expect to book more rooms or have room sharing requirements, you can always reach out to our travel support at +1571-310-1294 or trip@routespring.com and they will assist you to complete the booking.
Questions?
If you have any questions, please feel free to write us at trip@routespring.com or text/call us at +1571-310-1294.